Contact us

The Gift shop is now open in the new check out area. Click HERE to see images of our new check out area.
The farm Nursery is open sale of live plants 10 am to 4 pm - 6 days a week, closed Mondays.
(Sorry all Yoga classes are closed due to the covid-19 until further notice)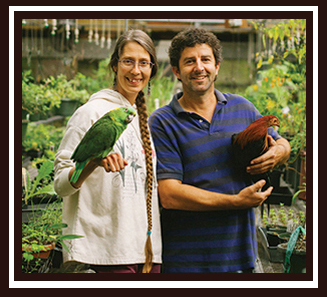 Maggie's Herbs is Located twenty miles west of St.Augustine, Florida on a quiet beautiful County Road 13
near the St. Johns River and Lane Landing/Tocol Creek /Picolata.
address: Maggie's Herbs
11400 County Road 13
St. Augustine , Florida 32092
Farm Phone # 904-829-0722
E-mail: maggiesherbs@aol.com
Web Site: http://maggiesherbfarm.com
Our normal hours of Operation are currently:
10 am to 4 pm - 6 days a week, closed Mondays.We are closed on the following Holidays: New Year's Day, Memorial Day, Independence Day, Labor Day, Thanksgiving Day, Christmas Day.We might be closed due to an unexpected emergency, so to avoid disappointment, please telephone office phone to get recorded message for any update 904-829-0722 before leaving on your journey.Thank you.
Heirloom variety of the famous datil hot and sweet datil pepper now available at Maggies Herb Farm !!
If You cannot make it in this time frame feel free to call we will arrange a time
to meet with you and get your plants
. If you would like, we can give you easier-to-understand driving directions.or click ( HERE ) to see driving directions.